Stress Diaries
is an interactive self-help book that tells real-life experiences of people's troubles at work and in their relationships, and how they eventually overcome them with the help of therapy. This is a must-read book for anybody who works or is preparing to work, as it inspires us to hope and fight.
In today's fast-paced world, we often juggle multiple roles at the same time. No one is immune to stress and mental problems, and this tendency is more visible in the workplace, compromising work-life balance. Professional problems, the fear of resigning, unhappiness at work, and a resulting state of worry are not uncommon.
It is, therefore, imperative to deal with this new impending epidemic—the stress. In an attempt to address these wide-ranging problems, Stress Diaries is an interactive self-help book comprising real-life stories and anecdotal narratives of people's struggles in their work environment and how they emerged victorious with the help of therapy.
This book is based on concrete methodology and comprises assessments, self-help tools, and specialized tips and tricks to deal with our daily problems. A comprehensive volume of this book will help people manage their emotional troubles better and will prove to be a journey of hope. Easy-to-relate and anecdotal narratives of real-life problems of people at the workplace compiled by a renowned therapist, this is a self-help book that can be used as a first-aid kit for any socio-emotional and stress-related issue. It discusses highly effective, standardized, and scientific measures—Self-Administering Psychometric Assessments, paper-pen activities such as mood logs, thought diary and so on—and gives out specialized tips which can be implemented by readers.
A must-read for all students and working individuals to equip themselves with tools to deal with the daily challenges at the workplace. It allows you to introspect on your immediate surroundings and tells you that you are not alone in this situation. There are plenty out there! It's one of the best stress-management books to be kept on your shelf. It is now acclaimed as the 'Mental Health First-aid Kit'.
It is a great book to prepare college students for a real-life working environment scenario. It gives a bird' eye view of work-life and how to create a work-life balance. The book discusses the one common problem that everyone, regardless of age, faces— "stress." Everyone, whether a youngster or a well-established adult, faces some level of stress in their daily lives. This book is a fantastic way for students, teachers, and everyone to learn about stress, why it occurs, what a person can do to overcome the feelings associated with the stressful event and, most importantly, people will be able to learn about anecdotes where people have come forward and shared their own experiences of being under stress. This book is highly valuable for students as they confront several stressors on their journey, such as getting good grades in an exam or selecting the best college to begin their studies. Life is like a wild ride, and this is the apex of the roller-coaster for the kids.
There can be no discussion of kids without mentioning teachers. Both of these species must overcome numerous obstacles in order to succeed in school or college. Because different people can read about the various approaches and apply them to themselves, this book works as a source of distress. To conclude, this book is an excellent resource for self-help; anyone facing stress can apply the tactics described in this book to make a significant difference in their life on their own. It is a book that has the potential to alter our perception of stressors. As a result, for anyone who is ready to fight their own conflicts, this book is an excellent tool.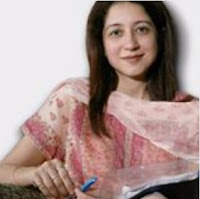 Mayo College, Scottish high, Cambridge schools, DPS, etc)
and colleges (IITs, IIMs, NMIMS, BITS Pilani, Sharda Group, etc) Pan India, and has also made a mark internationally (Royal College of Physicians-London, Tokyo Medical College, University of Exeter-UK, University of Minnesota (USA), etc).
Dr Rachna Khanna Singh is a Mental Health Professional, and a TEDx Talk Speaker, with a medical background, focused on providing Individual, Group & Corporate Counseling with a strong focus on Hospital & Clinical care.
She is currently the Head of the Department of Holistic Medicine & Mental Wellness at Artemis Hospital, Gurgaon. Also, she is the Founder and Director of The Mind and Wellness Studio, which provides services like STRESS MANAGEMENT, COUNSELING & LIFESTYLE OPTIMISING to create positive changes in the lives of people to ensure holistic health for a better tomorrow.
She is a Corporate Health Care Consultant and has conducted various workshops, webinars, & one-on-one counselling for over 500 leading Corporate houses and Banks of the country, like Amazon, Accenture, Ford India, CII, Aditya Birla Group, Airtel, SAR group, Ericsson, Genpact, HCL, Hero Honda, Infosys, Nestle, Phillips, Pepsico, Coca-Cola, Reserve Bank of India, HDFC, Bank of America, HSBC, etc, focusing on Mental Wellness & Soft Skills Training.
Besides working with adults, she has also worked with students from over 300 schools.
Having achieved proficiency as a Health Care & Wellness Consultant, she is also a Consultant with important NGOs and is an Executive Board Member with Ngo Serve Samman, where she works with underprivileged women and children for various medical and psychological ailments.
Dr Rachna is the weekly Columnist for the Ask The Expert online section of The Times of India.
Her writings are regularly featured in the print media, including columns and articles infamous medical journals, magazines and newspapers, such as – India Today, Men's Health, The Week, Economic Times, HT Brunch, Times Life, Dainik Jagran, Femina and many more.
She is also the proud author of a highly proclaimed book on Mental Wellness which has been stated as the "Mental Health first-aid kit" with tips & tricks to manage day-to-day stress published by BLOOMSBURY- "STRESS DIARIES: From the Eyes of the Therapist." (Available on Amazon).
Another feather in her cap is The Mind & Wellness Studio's DE-STRESS App, which has also been given the "Special Recognition Award" by The Times of India's Times App Search Contest (available on Android).
http://www.themindandwellness.com/rachna.php
You may also be interested in reading PHI's Book on Emotional Intelligence (Mangal and Mangal) for self-exploration.
Know how one can manage emotions and be self-confident. https://bit.ly/3zUaNAO